Life Below Water
Student
Kodee Summers and Kate Tedquist
Member since May 16, 2018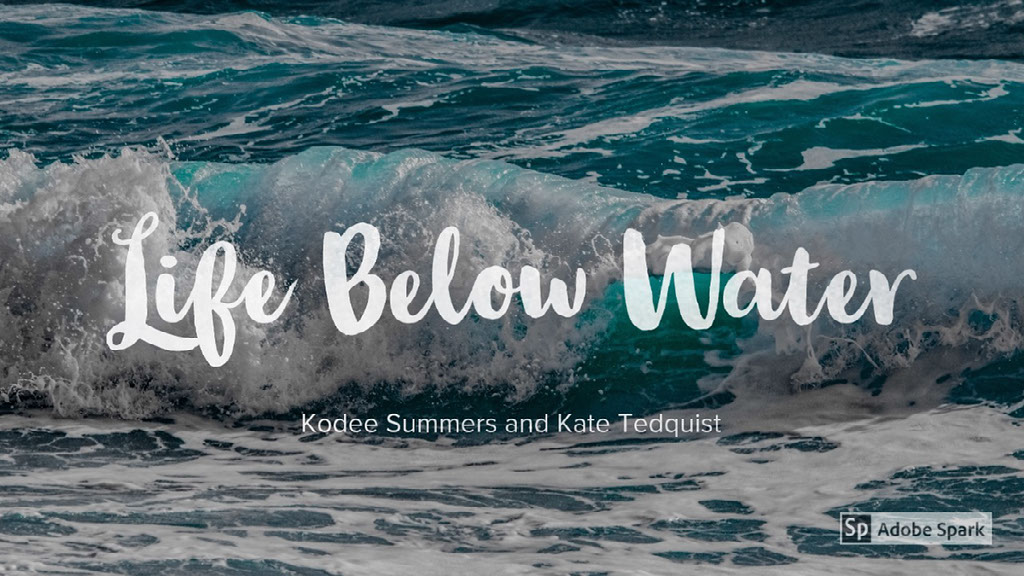 Promote an Idea
Water is all around us, it is essential for all life. Unfortunately, it is being polluted and treated poorly each and every day! The beautiful Coral Reefs, that provide many essential values, are being bleached away. Diseases are spreading throughout the planet from people disposing of wastes in rivers, lakes, and oceans. An article by The Guardian, explains how nearly two million children a year die from unclean, and unsanitary water.
One of the 17 goals of the United Nations is to maintain sustainable life below water. We felt the need to take action to protect water by going to our local river in Arkansas and keeping it clean. We removed plastic out of the water and petitioned to put signs around our local river walk. The reason we chose to try to put up signs around the river was for people to think twice before they liter. In order to put up the signs we called our local recreation district, and are sending in our sign designs. To clean up the plastic we brought several large garbage bags.
Have you ever been to an ocean, river, or lake and seen the effects of water pollution first hand and wanted to do something about it? Well that's our goal and should be the goal of everyone that water affects, and the last time we checked that's you! So go out there and be the change. Even little task go a long way. Individually we are one drop, together we are an ocean!